Okay so. I'm a big Nerd and a Geek to boot. This is a very... sad combination. Awkward for me but good for you. Why?


Okay. So we get to see John's dogtags and I am just nerdy enough that upon seeing it on Thursday I thought "Hey, I wonder what's on those."

And so I found out.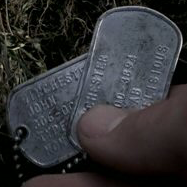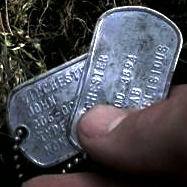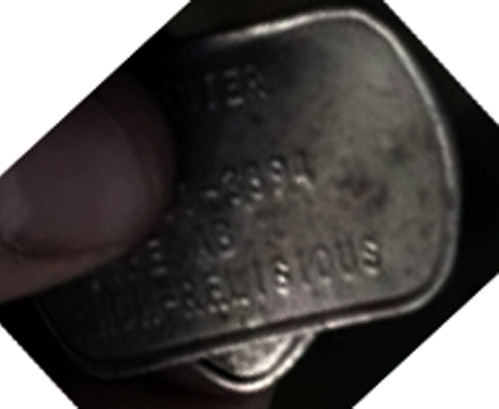 WINCHESTER
JOHN
306-00-3894
TYPE: AB
NON-RELISIOUS

Me and
fiddleyoumust were talking earlier and figured that NON-RELISIOUS is supposed to read NON-RELIGIOUS but was either changed for some reason or is a typo. Because putting on the religious affiliation on dogtags is good so that if the wearer dies whoever finds them knows what kind of rites to do on the body.

Anyway. That 306 up there? Tells us that, if Kripke didn't just pick it randomly, John was born in Indiana. This site is a quick and easy guide to it.

And now? I will be going to sleep.

On the agenda for tomorrow? Trying to figure out what, if anything, is on Dean's new necklace, exactly what the new bracelet looks like and whether or not his new blue shirt is John's old blue shirt.